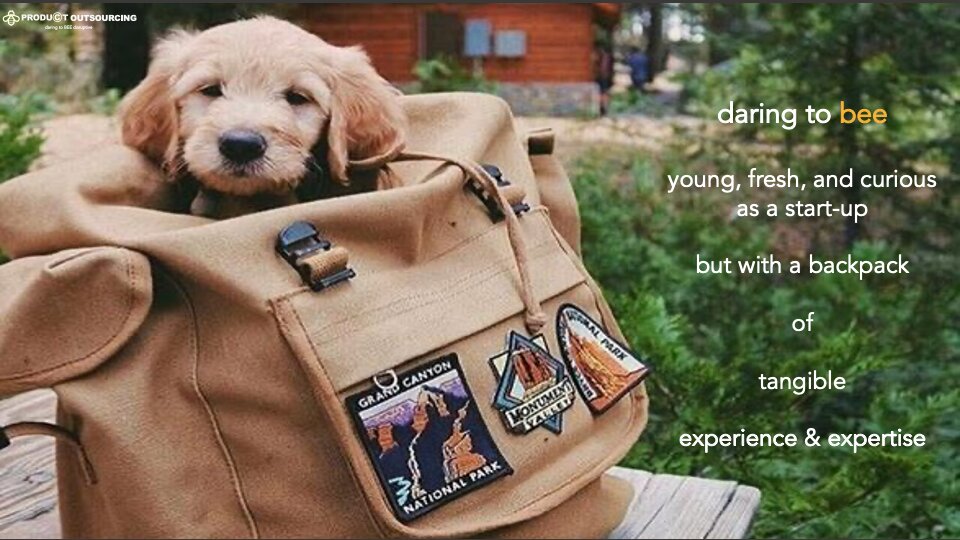 Having just a great idea is not enough to make it happen it requires a backpack of expertise and experience… and we even know how and where you best have a backpack produced 🙂
If you are interested to learn more about all the idea's we have and learn more about what we carry in our backpack?
Just mail us at hello@product-outsourcing.com.
Look forward to engage with you!