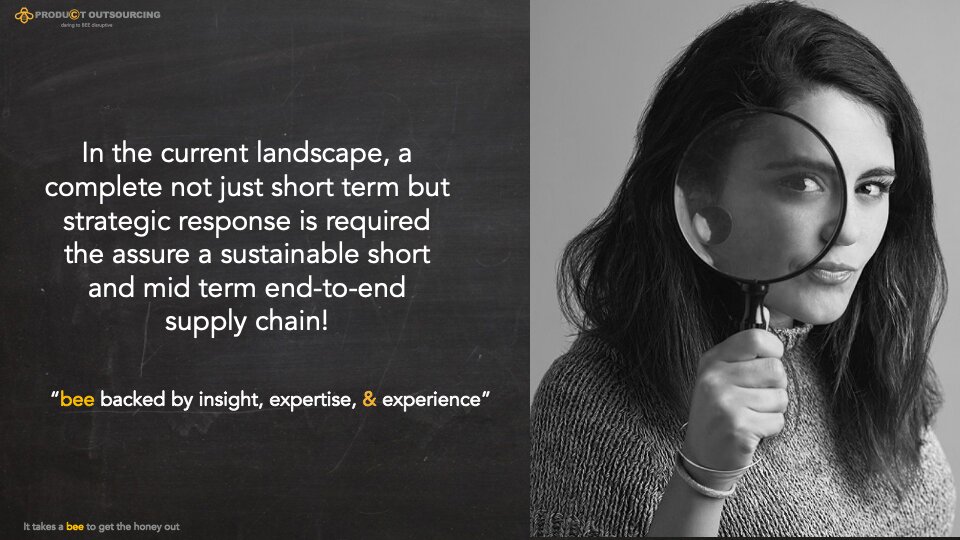 Supply chain risk management in 2020
In the current landscape, a complete not just short term but strategic response is required the assure a sustainable short and mid term end-to-end supply chain:
Create understanding and transparency on multi-tier supply chains determining the origin of supply and identifying alternative sources.
Assess financial strength of your key strategic providers – cash and net working capital capability by running stress tests to understand where supply-chain issues will start to cause a financial impact.
Assess and if needed ensure/resume control on strategic spend chains.
Just reach out to us if you would like to have further background on this topic and the (consultative) support we can provide to your organization – mail us at hello@product-outsourcing.com.